It is a little known fact that sailboats shrink in the rain....
Our living space on a 38' monohull is pretty tiny at the best of times so we spend a lot of time either in the cockpit, on deck or out playing. When it tips down, as it has done for a couple of weeks, it all gets pretty tight. Bored and damp I decided to measure our entire walkable floor area. It comes to 54sq ft (5sq M) including the shower. About 10' x 5' ? you might have a rug that size.....
Mind you, it is a lovely space. It is nearly leak free and we are very used to small living at this point. Fortunately, we continue to really enjoy one another's company.
Anyway, the sun has come back out and Janaki is out in the dried up cockpit, communing with her garden and studying French and we are shaking ourselves out of our lethargy.
We actually managed to go snorkeling yesterday. It was an inauspicious spot at the side of the channel going past the airport. The vis was mixed and the coral in poor shape BUT - two new fish! This is after more than a year of underwater exploration and over a thousand fish pics - it quite amazing really. The first was a number of pairs of Blue Streak Gobies, larger than most of the Gobies we have seen they live in holes that they excavate in sandy bottoms. I will try and get a picture of a couple but they are very shy.
The second was a small school of Irridescent Cardinals tucked under a ledge, hard to photograph in the iffy vis and made a little harder by me forgetting to put my contact lenses in.....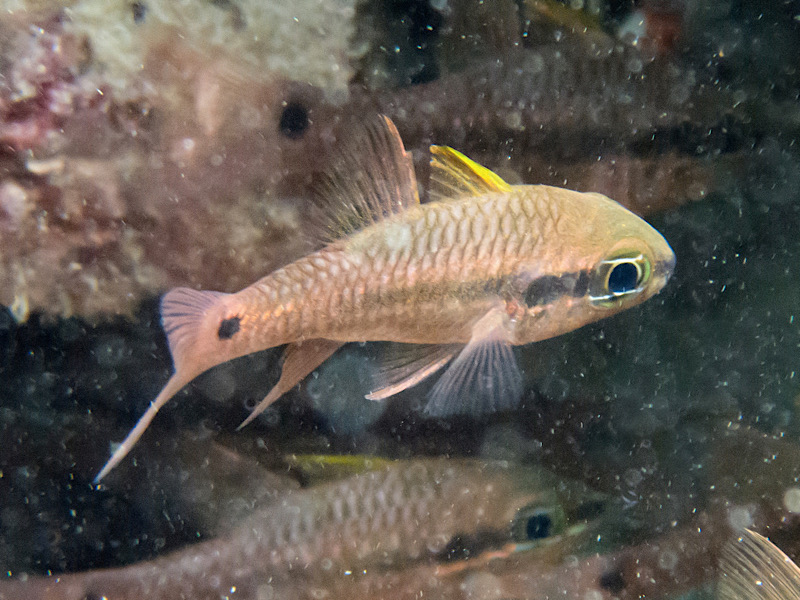 After six weeks in Marina Pape'ete we are getting over our cruising funk, getting healthy again and thinking about heading back out to make use of our lovely new anchor chain. It will be great to not get covered in wet rust every time we move.
We are having to be VERY careful here now which is a drag, particularly over the holiday season. After an almost Covid free start, French Polynesia now has the very dubious honour of having the fifth highest per capita CV rate in the world. To get that in perspective, the US is eleventh and the UK fortysixth. Fortunately, being in a secure marina makes self isolation relatively easy and our brief trips to town can be highly controlled. We are getting used to slaloming down the sidewalks to avoid the maskless (yep, here too). Our favorite place to go is still the coastal park to get some exercise. It is beautiful and there is plenty of space.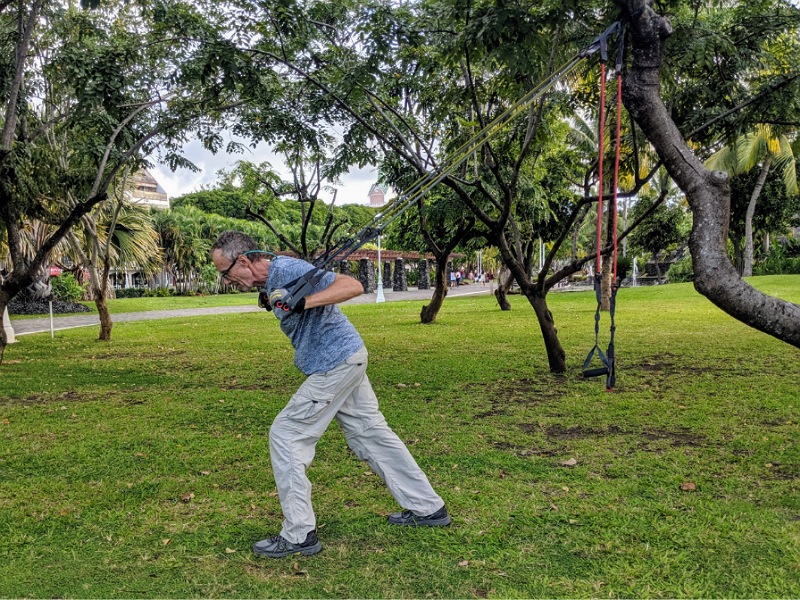 Although social distancing can get tricky.....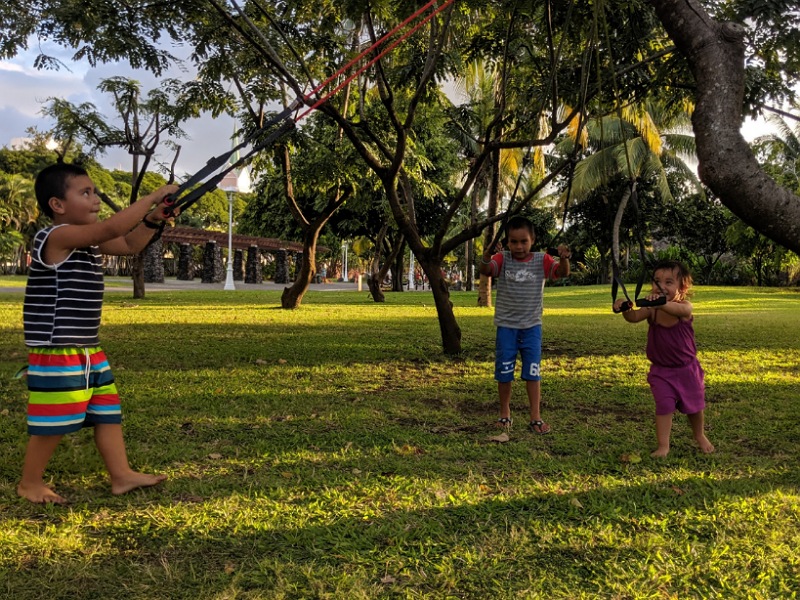 Janaki is really enjoying painting again although acrylics in the heat can be decidedly challenging (I'm getting used to the language...🤭
I'm not going to bore you with all the different short-term plans we keep cycling through. The big picture (at the moment....) Is departing for Fiji as soon as it is safe to do so, probably next June. From there we will make our way to Australia before the end of the 2021 sailing season in November. Celebrating the 2022 New Year in Sydney Harbour is a vague aspiration. Hopefully the world will be in better shape to celebrate by then.
A detour down to to New Zealand is probably off at this point. I will hit seventy before we leave for Fiji and we are both starting to look forward to sitting under a tree for breakfast. What continent the tree will be on is a still up for grabs.....
We hope you all have the best holiday season you can in the circumstances. STAY SAFE!
xxx