"You can't do it"
"It's crazy"
"You will be robbed"
"The road is horrible"
"There be monsters out there"
Well those are just a few of the calmer replies we received, as soon as we started telling people we intended to drive from Bakersfield, Ca to La Paz, MX and back during the kids Christmas vacation. As history teaches us, the grandest of adventures are had by those willing to face the unknown "monsters out there" and our 2400 mile drive through Baja was a grand adventure we will never forget!
Our 10 day trip had us on THIRD DAY in La Paz for 5 days with the other 5 days in transit. Looking back at the trip, it was the 5 days in transit that proved to be the best part of the trip, perhaps because it was called the most crazy and "dangerous" leg. Maybe the fact that we pulled off what so many said was insane without a glitch made it more enjoyable? But for what ever reason, the whole crew agreed that the time spent getting to and from the boat was the highlight of the trip. The little towns, the stops to explore along the vast desert when someone needed a pee-break, and the time together was worth the worry and doom of what "bandito" we would find around the next curve.
We don't want to sell short the time on the boat, because it was great. There were about 8 cruising kids in the same age range as Amy and Jason (9 and 10) on our dock at Marina Palmira, so the dock was bustling with activity. We had people over for dinner almost every night and made some new friends and were eager to learn form their experiences of being out cruising with kids.
I could go on and on about the beauty of the drive but it just seems logical to shut up and show some photos so below is a photo essay of sorts. A photo story of a family doing what others call crazy and having a great time, perhaps there is a lesson in here somewhere, but I'm still too high from the good time to find it!
We saw the "Black Pearl" in Ensenada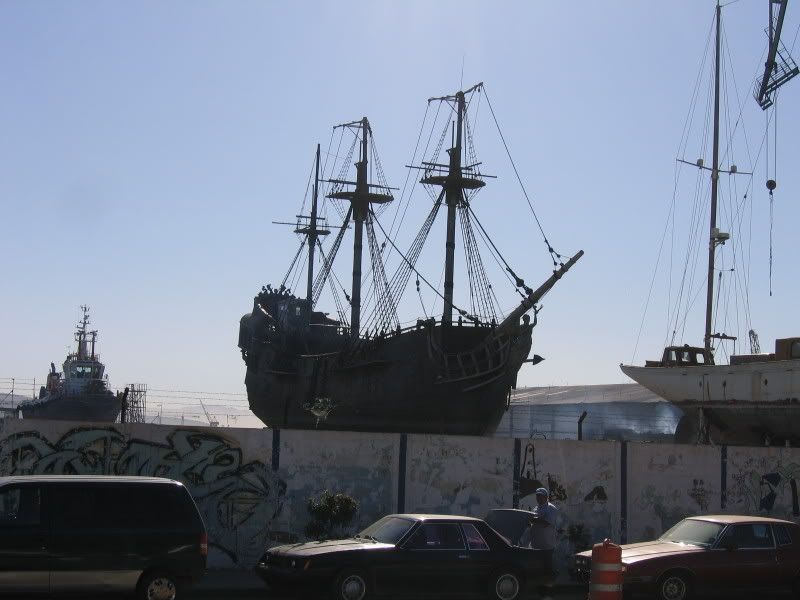 The Sea of Cortez, Bahia Concepcion
Our Car on the beach in Bahia Concepcion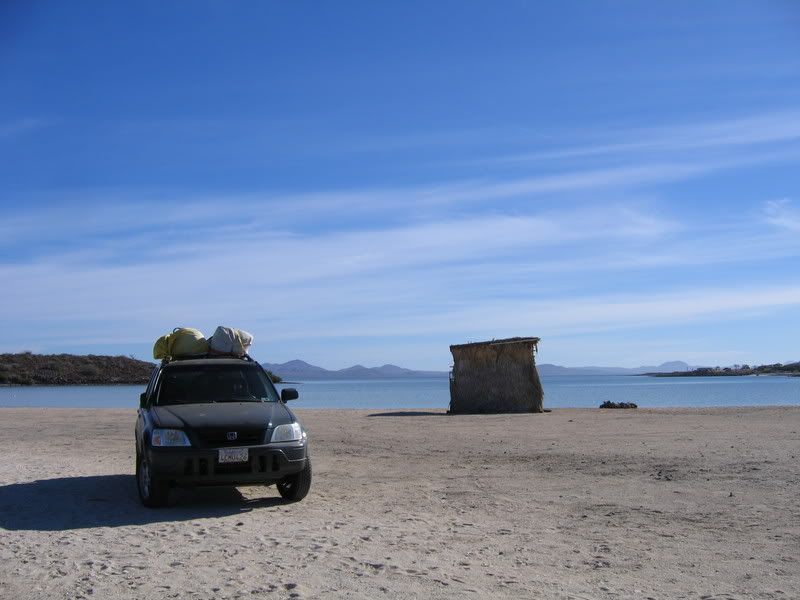 Vizcaino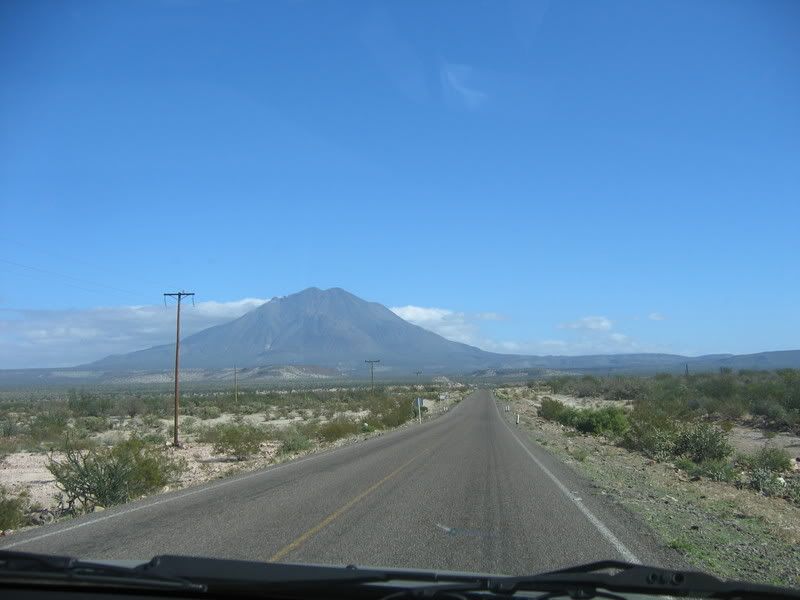 Playa Santispac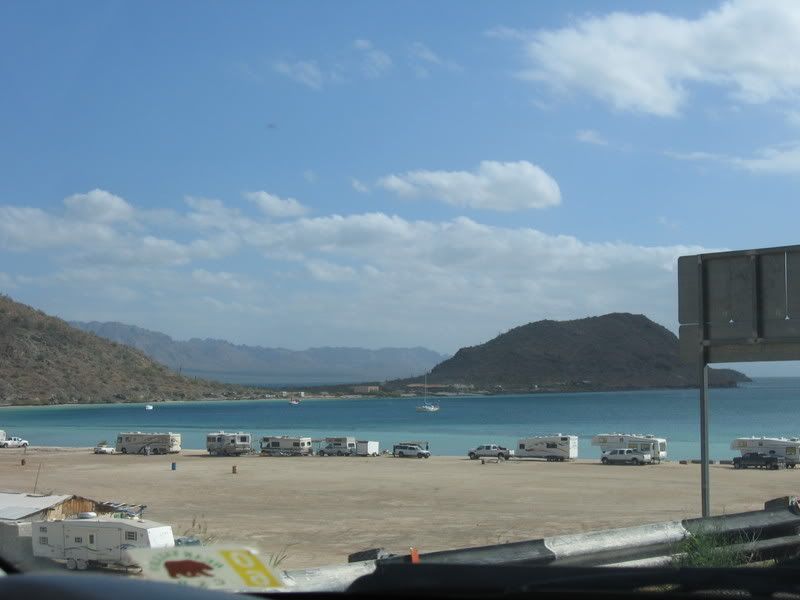 Bahia Concepcion...aka...paradise!
Is this the Road to Hell everyone has been telling us about?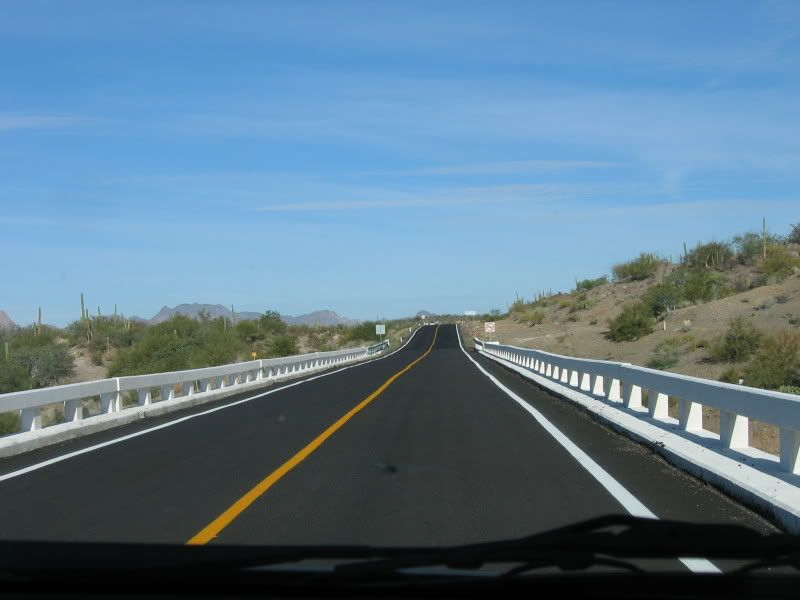 But seriously, there are hazards not seen typically in the USA....COWS! We saw eight of them dead along the road from close encounters with cars!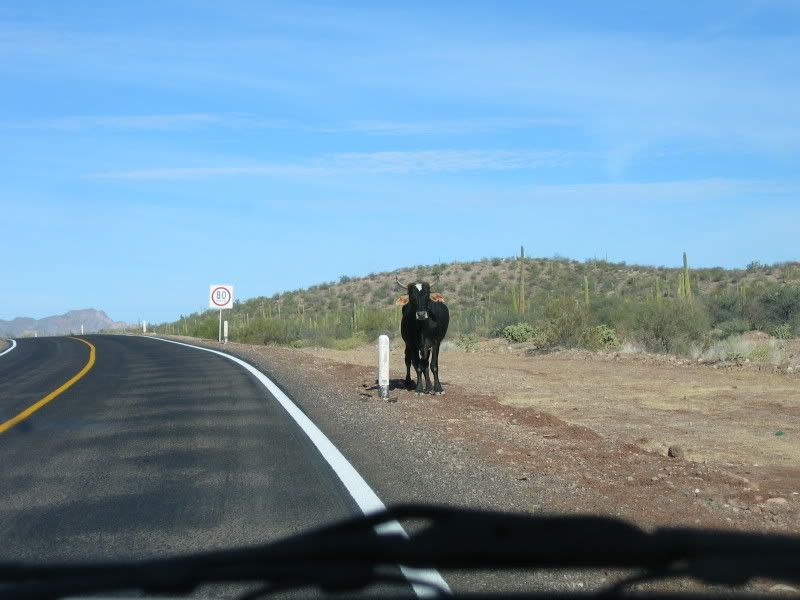 To be fair, there is some curvy section of roads.
Nuestra Senora De La Paz built in 1861.....comming soon.
More photos to come...check back later....