The islands volcanic heritage can be seen along the North West coast.
You can read more about the Mount Pele Eruption of 1902
here
.
Abandoned building.
A St Pierre Street. Martinique, like Guadeloupe is still administered by France. In both islands, the language is French and the currency Euros.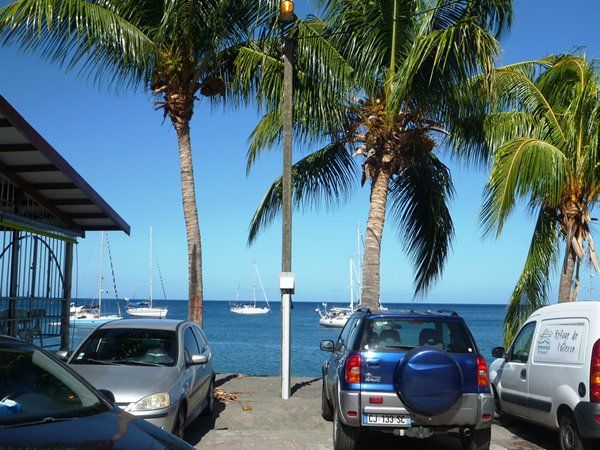 St Pierre Anchorage - the beach shelves off quite steeply and you need to anchor quite close to the shore.
The sail round to Fort of France on Monday the 25th of March was brisk to say the least.
The Schoelcher Library was first constructed in 1886 - 1887 in Paris, then shipped to Martinique.
I was told that Gustav Eiffel was the architect but I haven't been able to find a reference to that yet.
This church was also attributed to Eiffel.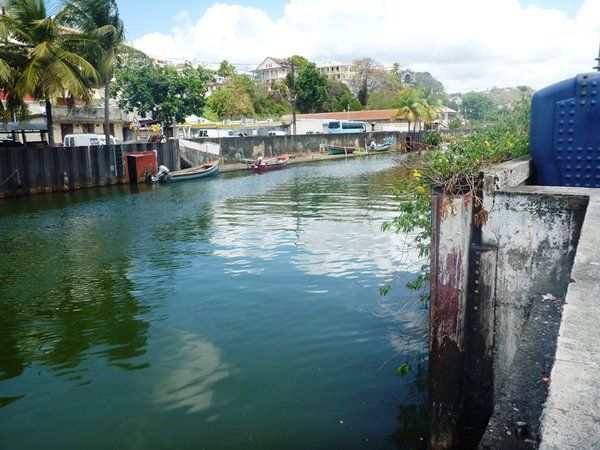 One of the rivers flowing through Fort of France, green with runoff from the rainforests.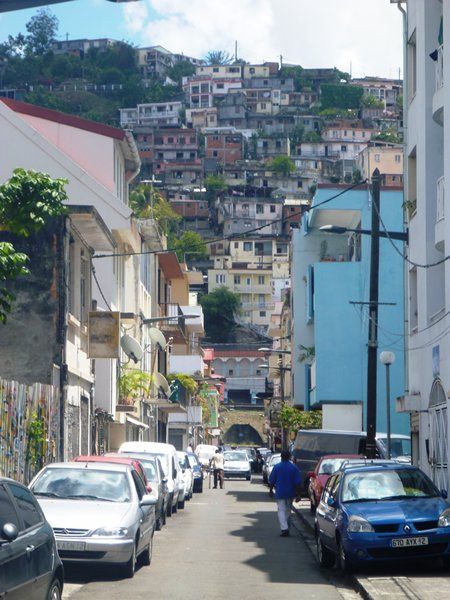 Fort of Spain street and hillside houses. I really do want to come back so that we can have a much longer look around.
Another whirlwind visit, and we really do hope to make our way back here.